---

PVAS - Basic intructions
Last Revised: 13 September 2011
The files produced by Mpg2Cut2 are analogous to
a file with breaks in transmission,
which many players simply cannot handle.
PVAStrumento smooths out this problem
and others related to digital TV files,
so that they are more like DVD files.
PVAStrumento can read a digital TV capture file and produce a new copy
that follows DVD conventions rather than TV broadcast conventions.
This is needed because many players are
actually designed primarily for DVD style files,
rather than arbitrary mpeg files.
Visit the Offeryn site to download PVAStrumento :-
---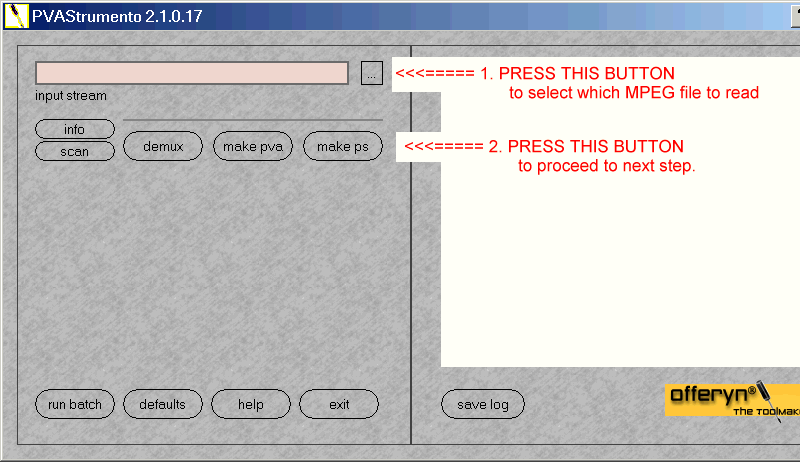 This will bring up a new window :-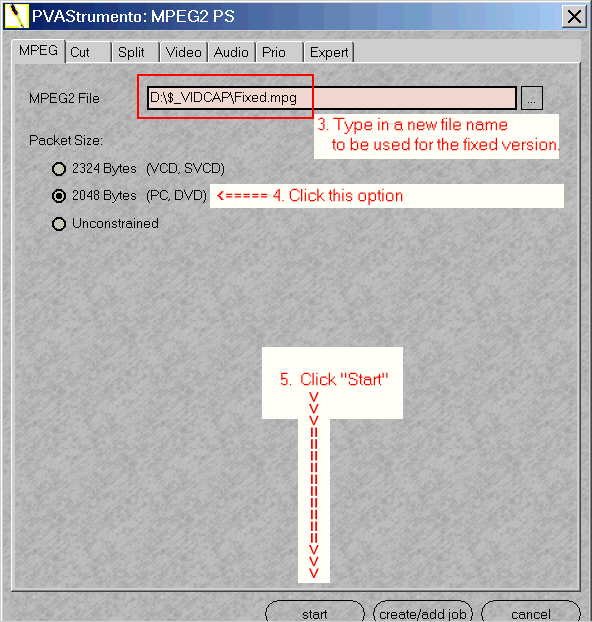 This utility will then begin processing,
with any messages displayed on a log.